KETEG Association (Association for Christian Social Doctrine in Economy) and ÉrMe Business Network, in collaboration with Sapientia College of Theology are organising a conference entitled:
The Economics of Happiness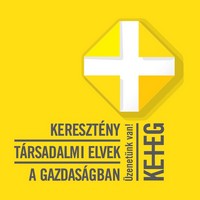 28 March 2014, from 9 am
"MOM" Cultural Centre
Csörsz St. 18
Budapest, H-1124
The conference aims to present the concept of happiness from an economical and social point of view and it will take place on 28th March, in the "MOM" Cultural Centre.
Italian Economist Luigino Bruni will also be there as the keynote speaker of the conference and to enter the dialogue with the most renowned representatives of Hungarian culture and economics. The morning will see individual presentations, followed by a round table discussion and workshops in the afternoon.
Speakers will include:Luigino Bruni, economist (LUMSA University, Rome), Erik Bogsch, Managing Director of Richter Gedeon cPlc., Habil. Petra Aczél, associate professor and Head of the Inst. of Behavioural Sciences and Communication Theory at Corvinus University of Budapest, Sándor Kerekes, professor of economics and environmental technologies at Corvinus University of Budapest, Fruzsina Albert (Hungarian Academy of Sciences)
The conference will be open to the public but an advance online registration is required of all participants (through a Hungarian site/registration form)
Visit the website of the conference