4th meeting of the Economy of Communion for Northern and Eastern Europe.
The "Dynamic of Giving"
A way into the future for companies; the economy and the Common Good.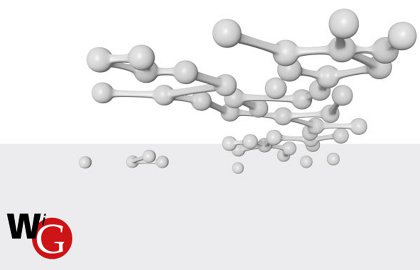 October 24-27, 2013
Conference Center of Ottmaring
Eichenstr. 31
D - 86316 Friedberg
The EoC meetings in Northern Europe is a new tradition. In 2009 it was held in Rootselaar, Belgium, and in 2010 in Baar, Switzerland. The 2011 edition took place in Vienna, Austria, and this year the Germans will be the hosts. For the first time the organizers invited East Europeans.

This meeting aims at developing regional EoC. It offers businesses from neighboring countries the possibility to share both past and present experiences. The gathering promotes synergy for future international development of the EoC.
One can read on the invitation: "Today our society is ruled by a one sided profit oriented economy (although it is a discredited model). As an antidote to it, the "Economy of Communion (EoC)", a world-wide initiative, proposes the "logic of Giving", inspired and born from the dynamic of encompassing fraternity. It takes its inspiration from the life of the early Christian communities: "There was no one among them in need." (Acts 4, 34)

Entrepreneurs, managers, students and sympathizers are invited to learn what this idea entails: in theory and practice. The meeting will give insights for social economic actions that seek the Common Good. The speakers will base their presentations on the concept of "giving". The "Guidelines to running an Economy of Communion Business" explain this approach.

Speakers: Luigino Bruni (President of the international EoC Commission, LUMSA-University Rome: "A New Economy for Europe"), Anouk Grevin (University of Nantes/France: "The Logic of Giving in the Guidelines to Running a Business"), Leo Andringa (International EoC Commission: "EoC – An Experience for the Future"), Herbert Lauenroth (Germany: "The Logic of Giving in Contemporary Culture").

After every speech participants will take an active role in these many workshops: "LeadLAB: Running EoC Businesses", "Vocation and Entrepreneurial Spirituality", "Project – Jobs for youth in Europe", "Start-up Fears", "Burnout prevention", "The Employee's Managing Role in the Temp Solution", "The Common Good: A Corporate Goal", and "Civil Economy and EoC". Many young people and Christians from various churches will come to Ottmaring for the meeting. They are EoC sympathizers who promote the ecumenical initiative called "Together for Europe".
The meeting will be held in German with English, French and Flemish simultaneous translation.
See invitation
\\ VENUE

Centre of Encounter Ottmaring, Germany


Eichenstr. 31

D - 86316 Friedberg

Tel.: +49 (0) 821 602041

Arrival: Thursday, October 24, 5 pm.

Departure: Sunday, October 27, after lunch.

\\ REGISTRATION AND COSTS

Costs include all meals and conference fees.

Double and shared room: Euro 220,-

Single room: Euro 250,-

Students, and workers without income: Euro 150,-

Costs (without accommodation) for meals + conference fees: Euro 160,-

Through paying a higher conference fee, you help students and people who otherwise can't afford the full fee. Donate in any amount. Thank you!

Please register before September 15 by:

e-mail : This email address is being protected from spambots. You need JavaScript enabled to view it.

mail: Fokolare - Neuer Weg 11 - 86316 Friedberg

Please pay by the 25th of September. Your registration is binding after the fee has been received.

\\ ACCOUNT

Name: Bewegung für eine Neue Gesellschaft e. V.

Bank: Liga Bank

Account number: 202200252

Bank number: 750 903 00

IBAN: DE14 7509 0300 0202 2002 52

BIC: GENODEF1M05

Reference: "WiG-Tagung"

\\ HOW TO GET THERE


Information at www.bz-ottmaring.de

\\ ORGANIZER


The Central Commission of the EoC jointly with the Commissions of the countries of Northern and Eastern Europe.