On 4 September the director of Rotogine, an EoC company at Polo Spartaco, suddenly left us. Great sadness among all those who knew him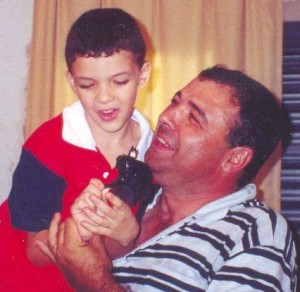 There is a twofold the sentiment that pervaded those who received news of the sudden death of the EoC entrepreneur Odilon Augusto de Souza Junior: on the one hand the pain for the loss of a loved one who was among the builders of the Economy of Communion in the Polo Spartaco (Spartacus Business Park), Brazil; on the other hand, the certainty of having an intercessor in heaven who will continue to give strength and strive for the ideal of an Economy of Communion from up there.
The Board of Directors of Esprit, the company that manages Polo Spartaco, communicated the news to its partners and friends, with a touching message: "Our dear Odilon has taught us with his life that the best argument is always the concrete example; that improving the world is above all knowing how to dedicate ourselves to the needs of those who are closest to us. He didn't like to expose himself and use the microphone; Odilon preferred to act "behind the scenes" and he was always sensitive to people's difficulties. His authenticity and generosity did not allow him to measure his efforts to meet the pain of those who were next to him, with concreteness".
One of his sons, Thiago Souza,said as follows: "We have learned from Odilon that it is no good to have all the knowledge about the world
if we are not able to make the world fairer and more equal for our neighbour." Odilon has written this lesson with his life, a tireless donation for his family and for the construction of a new economic action model which is based on communion and sharing.
Continuing the message of the Board of Directors of Esprit: "Without a doubt we have not yet fully understood the dimension of our friend Odilon's 'pioneering spirit', developed through Rotogine, in the paradigm of economic and social relations. As the economist Luigino Bruni described it, »Rotogine is much more than a company in our history: it is a message, a prophecy, a signal that has expressed itself and continues to express itself in Brazil and France. As Chiara reminded us, if it is true that love is forever, then the works of love are also forever, then our enterprises are forever and our entrepreneurs and workers are also forever«. We are sure that Odilon has left a sign that will remain forever in the story of many people and in the history of the Economy of Communion."