The Economy of Communion North American Association organizes the:
2017 EOC Summer School & Annual Meeting
Building an Economy of Communion. A new vision for the Economy and Business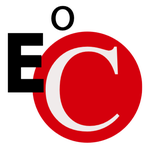 In today's world, globalization presents to us significant challenges such as poverty, inequality, unemployment, and forced migration… All these situations make us question if this is the world we want and if the economy can change for the better.
The Economy of Communion project (EOC) offers a new perspective facing these challenges: a new business culture where free enterprises become the cradle of a culture of giving, that fosters fraternity, social bonds, sustainability, and communion, rather than individualism and profit as an end in itself.
"Economy and communion. These are two words that contemporary culture keeps separate and often considers opposites. By introducing into the economy the good seed of communion, you have begun a profound change in the way of seeing and living business. Business is not only capable of destroying communion among people, but can edify it and promote it."
– Pope Francis to EoC members, Feb 4th 2017

SUMMER SCHOOL

If you are a student or a young entrepreneur (19 to 35 years old); if you are thinking of your professional future; if you believe that a more humane economy is not only possible but necessary; if you are interested in community and social entrepreneurship…, this Summer School is for you.

MEET young people from all over North America; SHARE ideas, concepts, experiences, dreams; CREATE new projects, new relationships, a new vision; CHANGE the world, the economy, starting from the reality around you.

WHERE/WHEN: The school will be held at Mariapolis Luminosa, in Hyde Park NY, and start with dinner on Tuesday June 20th through lunch on Friday June 23rd, 2017.

PROGRAM: The program will include sessions and workshops on the following topics: exploring your professional future and discovering your professional vocation; building purpose-driven enterprises; social entrepreneurship; business planning; fostering a culture of giving and communion; leadership skill building; building a community of young entrepreneurs.

STAFF: The sessions and the workshops will be led by experienced actors of the EOC, including Prof. John Gallagher (Prof. of Management, Maryville College), John Mundell (CEO of Mundell & Associates), Jim Funk (Consultant in Organizational and Leadership Development).

ANNUAL MEETING OF THE NORTH AMERICAN EOC ASSOCIATION

The Summer School will be followed by the annual meeting of the EOC in North America. The North American Association helps entrepreneurs, business professionals, students, and academics to create opportunities to learn more about the EOC, provide a network of support for EOC members, collaborate on social developmental projects and network with EOC businesses.

WHERE/WHEN: The annual meeting will be held at Mariapolis Luminosa, in Hyde Park NY, starting with lunch on Friday, June 23rd and finishing with lunch on Sunday, June 25th.

PROGRAM: The goals for the program include:

Exploring how the EOC leads to person-centered businesses and a more solidaristic economy;

Acquiring a deeper understanding of the values, culture and operating principles of businesses and professionals animated by EOC principles;

Enkindling passion, enthusiasm, creativity… and understand how we can continue to form a stronger EOC network in North America;

Learning how we can support social developmental activities in North America.

Leadership development for EOC entrepreneurs and teams

Register by May 30, 2017: You can register for the 2017 EOC Summer School and the Annual Meeting of the EOC Association at the following link

More information