Three Mariapolises and EoC workshops: a great interest and desire for continued EoC training
by Regina Min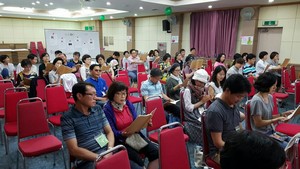 In the past few years I have been in various prisons in the world because of my work. These meetings - if I can call them that - during which you could exchange a few words with the prisoners, rose a question in me every time: why is it that they are there, beyond the iron bar, and I myself here?
Not long ago, however, I could be present in the court process of a criminal case... There was a tense atmosphere between the prosecution and countercharge, and the judge also gave a chance to the three defendants accused of drug trafficking to speak.
With a sad expression and pain on their face, all three forced out these words: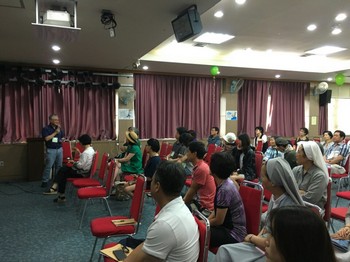 'We have made some bad choices... we had to feed our children...' My heart panged with a sense of "helplessness", of not being able to do anything. I asked myself, 'If these people had lived in a society with a more just and fraternal economy, would these people have still ended up in prison?' And I thought that it was important to share the EoC with many people. A recent opportunity to do so was the Mariapolis.
Three of these have been realised here in Korea, in the beautiful natural setting of the mountains, in a centre in the city of PyeongChang, which will host the next Winter Olympics in 2018. In all three there was an EoC workshop, too. They were attended by about 100 people, and many among them came to the Mariapolis for the first time.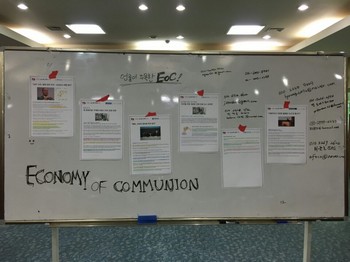 After Luigino Bruni's journey through Korea this past May the EoC is now well known, especially outside of the Focolare Movement, and it is constantly arousing interest and wonder. One of the concrete results - you may have seen it in the EoC Newsletter - is the story of the "Sacred Heart" Bakery. The whole family of entrepreneurs was there at the Mariapolis, participating very actively. And that's not all ... more than 10 employees also participated for the first time and were very delighted!
Luigino Bruni' presentation was shown in the workshop again, accompanied by the experience of a publisher printing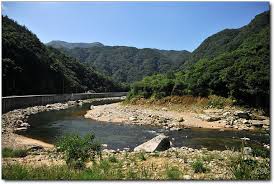 only philosophical books, the first company that joined the EoC, much admired by other publishers for their competence, transparency and seriousness in work. So far they have printed 678 books and this year they are celebrating their 42th year of activity!
This was followed by a lively communion with impressions, questions and answers. 'I feel the burden of work melting inside.' 'I think we should create a Korean EoC, staying true to some essential points.' A nun who works with 80 children said, 'This was the first time I heard about the EoC. Having heard all this, a new hope was born in me. True, today there is a sharp decline in religious vocations, but with the EoC other vocations will be born that are more suitable for these times.'
In addition a few new ideas were born, like the "Book-Talk Concert": to meet once a week to read a chapter of Luigino Bruni's book "Fidarsi di uno sconosciuto" ("Trusting a Stranger") translated into Korean and to share opinions and experiences. We will be with you all of you following the path that God will show us.