On 28 May the Serbian community met in Orom to celebrate the 25th anniversary of the birth of the EoC: it was a chance to see the beautiful flowering of these lands of Eastern Europe
by Angela Oros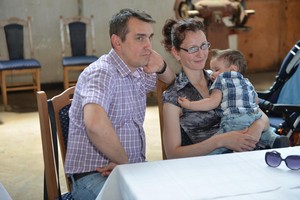 We wished to invite to the EoC feast all those who have contributed to its development in Serbia in the past 25 years: so we thought to involve not only entrepreneurs but also their families, just as the motto says: "Behind a successful businessman there is always a successful family." Over 100 people attended, including a dozen young people and some fifteen kids (including two babies), and there was also a delegation of five Hungarians among the participants. For about fifteen people this was the first time they heard about the EoC: they were mostly clients of our companies
The festive event started with Holy Mass, during which we thanked the "Invisible Partner" for all the graces with which he rained on us over the years. We also gave thanks for all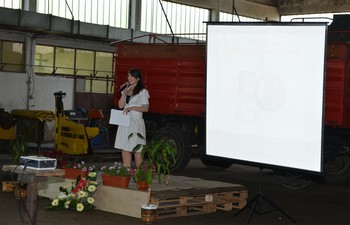 the difficulties and the crosses that we may not have been able to immediately recognize but which, we understand today, were equally important elements: every success is like a strong alloy for making the welds or cement, every pain is accepted as the steel reinforcement on which the EoC has its foundations. After Mass we moved into the room for the party: the company named "St. Mark – doo was kind enough to host us in Orom, which has transformed their hangar for agricultural and other machineries of the company into a cosy lounge.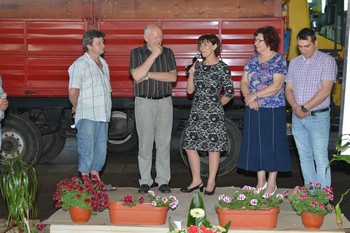 After the welcome of the host there was a succession of the EoC's highlights of the past 25 years presented, like a wonderful collage; five minutes of an in-depth presentation: we remembered its birth in 1991 and its roots in 1943; then we gave a retrospective look at the past 25 years: some entrepreneurs shared their own experience. Finally, there was an update on the visit of our delegation to the EoC entrepreneurs in France, impressions and prospects for the future.
An excellent lunch followed, during which we could deepen familiarity between ourselves, while some Subotica musicians entertained us with their music. At 15.00 we got connected in to follow the programme of the EoC 25th anniversary celebration in Tagaytay. It was a wonderful feeling to experience to be a single family with the entire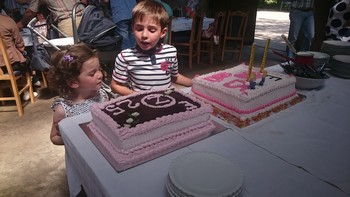 world; we all had the impression that Chiara Lubich embraced us from Heaven.
Currently there are 22 EoC companies in Serbia. 8 others are no longer in business for various reasons, six of them because the business owner reached the retirement age limit, one for the illness of the owner and one because, despite being all set to start a production of cold pressed oil, they have not got the necessary permits from the public authorities. After 28 May a law office from Kanjiza also joined the EoC which had began working two months earlier: this is our 23rd Serbian company.

Go to photogallery