This past 29 April a much attended meeting was held in Havanna launching the Economy of Communion.
by Paola Monetta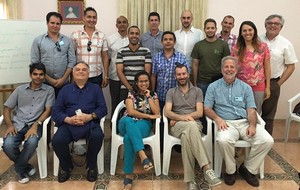 30 of us were present including representatives of local training groups of "cuenta propismo", the exchange team members of new economic and social proposals, economists, entrepreneurs, accountants, a bishop, a priest, responsive people particularly interested in the topic.
They came specially for the occasion: Gaetano Giunta and Steni di Piazza representing MECC from Italy, entrepreneur John Mundell from Indianapolis, member of the EoC's International Commission, Francesco Marini delegated by AMU and Francesco Tortorella, Director of the projects sector of AMU.
The day was opened by the Apostolic Nuncio Msgr. Giorgio Lingua who, through his personal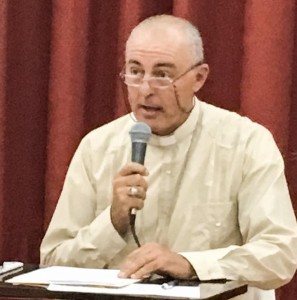 experiences, planted or replanted the idea of amistad social into our hearts. This is what the Pope, speaking to young people last September, offered us as a tool for discerning together - in diversity - how to live and help others live for the common good. These were very fitting words as we were lay people and priests engaged in various churches, non-believers formed in the ranks of socialism and people in search of the common good - but all motivated by the desire to live a life of communion.
After an overview on the topic of civil economy, the new economic thinking emerging from the EdC was presented. The experiences of EoC entrepreneurs, Cubans and not, helped us see that it is possible to follow the style of an enterprise of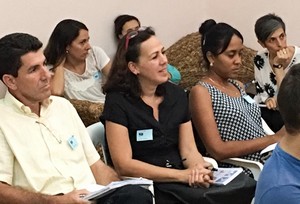 communion, and that the productivity parameters, as well as those of respect for the environment can be met while we live as "generators" of reciprocity and communion in- and outside the enterprise at the same time. There were some important issues arising about promoting alternatives to the offensive of capitalism, too. The experiences of MECC and AMU opened new horizons, giving way to an important and fruitful dialogue.
The day turned out to be what it was expected to be, a multiplier of reciprocity and experiences of communion and an incubator of new ideas and proposals.
Upon returning from Cuba, John Mundell told us: "Although there are many challenges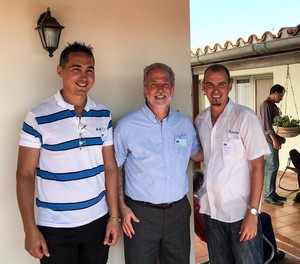 that Cuba still has to face, it seemed that the EoC was made just for Cuba and I am sure that God has projects in this regard. For my return I took the same plane as many American businessmen and women who were sent out with the specific mission of "people to people" trips, all intent on talking about business opportunities that are opening up to Cuba. If I am in a plane full of American capitalists - I said to myself - this time the EoC is making a move at the right moment!"
The next meeting will take place in November to engage those who want to join us in building synergies in favour of communion at various levels with our gaze directed to a united world. We will keep you updated!