Brainstorming session: Action plan for the EoC five years strategy within CUIB.
by Max Mbock, EoC Central African Commission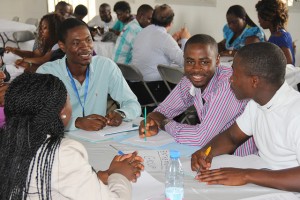 The Catholic University Institute, Buea (CUIB), held its third International EoC Conference, from 7 to 10 April 2016. Participants at the conference witnessed the contribution of Benedetto Gui and Eric Buarque, both from Sophia Institute; Mabih Helvisia NJI, Ex-student of Sophia institute; Gilles Kouam, Director of a technical structure "Cabinet Bridge Structure Engineering Consulting"; Nkeng Nkafu Simon, Entrepreneur and team representatives of the EoC Central African Commission.
A hundred persons amongst which students and staff participated, and brainstormed as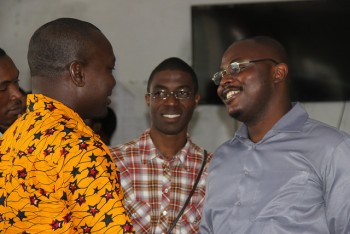 a team to propose a common action plan for the EoC five years strategy to be implemented within the University.
The action plan was analyzed in three main groups considering the Academic goals, Entrepreneurial goals and Life goals. The workshop started with a SMART (Specific, Measurable, Attainable, Relevant, Time) analysis of the goals proposed by some Staff members among which was: designing an EoC course for the Master's Program which will be started by the CUIB in few months; continuing the fruitful collaboration with both the international EoC commission and Sophia University Institute in Italy (that has many times sent their lecturers for Conferences in the CUIB); and starting a partnership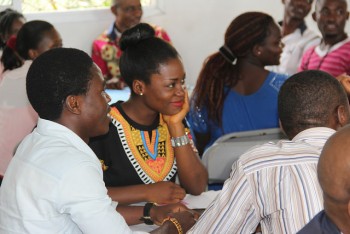 between the EoC Central African Commission and the CUIB where an EoC group with twenty members has been active since February 2015.
The closing remarks of the CUIB president Fr George Nkeze on the student group "EoC in Action" and about the conference was a summary of general impressions given by the participating students and staff. He said: " We are all part of a bigger community….we must aim for the common welfare".
Each day began with an intensive exchange of questions (with hands raised within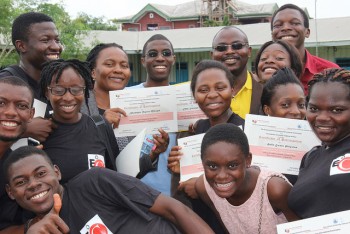 nanoseconds following the invitation to ask), answers and comments between students, staff and the panelists.
The last morning session was thrilling a great surprise: can you think of keeping 70 people - most of whom were 20 years old and all students in one room with no break nor refreshments (just 3 brief intervals of games played standing in front of close to their seats) from 9.30 a.m. to 1.30 p.m.?
This edition of the EoC Conference at the CUIB is of no doubt a memorable one as its success was beyond all expectations.

See the photogallery