This afternoon, the third edition of the International Conference on EoC started at the Catholic University of Buea:
Economy of Communion: a YES for a Common Welfare
by Manuella Djuidje, CUIB student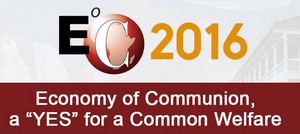 The Molyko Campus is hosting the third edition of the EoC International Conference at the Catholic University Institute of Buea to be held from 7 to 10 April with the title: "Economy of Communion, a YES for a Common Welfare".
All those involved have been preparing with great enthusiasm: starting from President Georges Nkeze, to all members of the staff, faculty, students, the campus chaplain and all the EoC Commission of Central Africa which has been actively involved in the entire process of the programme's preparation.
About a hundred people are expected to participate apart from those representing the CUIB University and also from the surrounding South West region, from the coast area (and in particular from the economic capital, Douala), and from the inland (from the political capital Yaoundé, from Bamenda and Fontem). In the past few days students of the campus seemed very eager to attend the conference which will essentially be a succession of presentations and workshops. As part of the latter, participants will work on a strategic plan for the EoC project that will cover the actions to be carried out over the next five years at the University.
Two guests from Italy will participate in this edition: Benedetto Gui,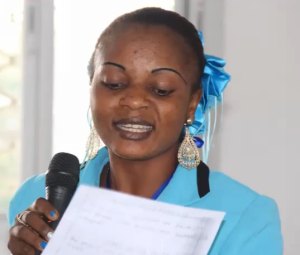 professor of economics at the Sophia University Institute and Eric Buarque, PhD student at Sophia. Benedetto Gui will give two presentations: the first will focus on "The world economy today and the need for the Economy of Communion" and the second on: "The economic logic of the economy of communion"; Eric Buarque will make a contribution on "Running an EoC Company" and "The Challenges of the Practice of Economy of Communion"
There will be many presentations proposed by members of the EoC Commission of Central Africa: Steve William Azeumo, consultant in Management & Competitive Intelligence will speak on "The Culture of Giving"; Nji Mabih and Esther Pomgang, former students of the Sophia University Institute will make an introduction to what the Economy of Communion is in its different dimensions. Gilles Chindje Kouam, civil engineer will share his experience as General Manager in a technical studio of engineering; accountant Max Mbock, and entrepreneur Nkeng Nkafu Simon, will share their 20 years of experience running a family business with the motto: "Doing Business with morals"

See the photogallery