Great Success at the EoC conference held on 27 February in Kinshasa
by Gibby Tshinoka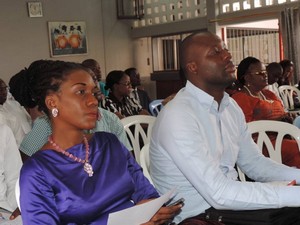 On 27 February in Kinshasa 120 people participated at the conference organized by the local EoC Committee, entitled "Economy of Communion: New Instruments and a New Economic Action for the Growth of Your Own Business". There were about a hundred entrepreneurs and some twenty students and journalists among the participants. Six television channels were present during the presentations.
After a round of introductions among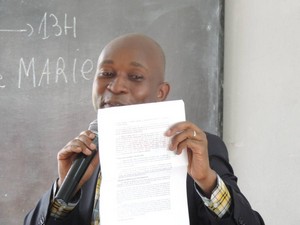 the participants the central theme of the conference was presented which was followed by the testimony of EoC businesses COALEX Medical Center and Centre Médical Moyi mwa Ntongo, and finally some time was dedicated to questions and answers.
The conference was highly appreciated by the participants whose vast majority expressed their desire to stay in touch with the EoC: at the end of the conference, members of the local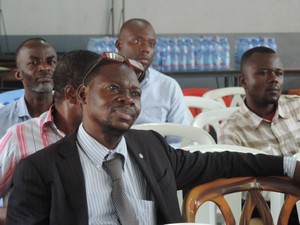 EoC Committee offered some drinks to all, - with the contribution of the entrepreneurs of EoC Kinshasa to celebrate the 25th anniversary of the EoC together.
At the end of the event, one of the entrepreneurs proposed to the organizers to share a drink and a goat meat barbecue. Members of the local EoC Commission received many phone calls from the participants that same evening: some of them thanked for the conference, and some wanted to say how much they had been impressed by the message of the Economy of Communion. Definitely, the culture of giving is beginning to spread in the Democratic Republic of the Congo!