At the Lionello Bonfanti Centre, the "Together for Europe" Catholic and Evangelical Movements will hold a convention entitled:
Towards an economy for the common good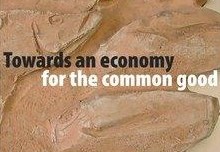 6-8 March 2015
Polo Lionello Bonfanti
Loc. Burchio snc
50064 Figline e Incisa in Val d'Arno (FI)
Europe continues to battle with economic uncertainty which is a real challenge for all enterprises, experts of economic policies and citizens. Christians from various economic fields and the entrepreneurial world will meet in Loppiano (close to Florence) from 6 to 8 March, to share their experiences and outlooks, so as to contribute to the diffusion of a prophetic message of hope.
The idea of a convention was conceived on November 2012 in Munich, Bavaria,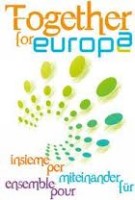 during the Together for Europe meeting. On that occasion, economy experts of some movements and communities of different countries and churches, made an appointment to hold a session for in-depth reflection, with the aim of giving a specific contribution in the field of economy, starting off from their own charisms.
For information:
e-mail: This email address is being protected from spambots. You need JavaScript enabled to view it.
tel. +39 055 8330400  - Download the program
To know for the conference