The greetings of EoC-online
Merry Christmas 2013!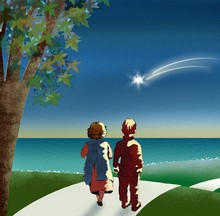 You are back this year,
too, despite us you are back,
despite all you are born again.
And this year, too, you come for the poor,
above all for the poor,
only if we are poor,
to enrich us with your poverty.
"...Thy poverty but makes Thee more endearing,
For well I know 'tis love has made Thee poor"
(from the popular Italian Christmas carol "Tu scendi dalle stelle...")
Merry Christmas!
 Special thanks to Vittorio Sedini for allowing us to use this beautiful picture of his!