Presentation of two books from Cidade Nova on the occasion of the Brazilian EOC Congress

Books that recount the first 18 years of EOC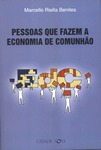 Among the many initiatives for the anniversary of the EOC, the Brazilian publishing house Cidade Nova launched two books that document highlights of the first 18 years of the EOC project.
Pessoas que fazem a Economia de Comunhão (People who make-up the Economy of Communion), by journalist Marcello Riella Benites, gathers interviews of more than 49 "protagnists" of the Economy of Communion.  They include scholars, people who receive or have received help, entrepreneurs, employees and shareholders. It´s a book-interview which starts from the love that those interviewed had towards the poor even before the beginning of the project. It then continues to tell how each of them met the EOC and how this encounter changed their lives. The chapters analyze the variety of experiences within the project and give a voice to its protagonists.
François Neveux: empresário economicamente incorreto (Francois Neveux: An Economically Flawed Entrepreneur) by Isaline Dutru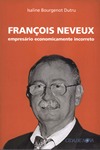 tells the story of the great protagonist of the French EOC who died in 2006. He was an inventor and very successful and generous entrepreneur.  Within in the Economy of Communion project, he found the right opportunity to carry out his own project of social inclusion. Francois offered his own technology to EOC businesses in Brazil, but he didn´t stop there.  Personally involved in one of these Brazilian businesses, often traveling to Brazil, he left an indeliable mark among the local entrepreneurs for his strong and puntual determination to make profits that would be sent to the poor. In the book´s title, the phrase "economically flawed" refers to his "lack" of the capitalistic ethic created by self-centered accumulation. The pages of this biography, written by Dutru, are filled with emotion.