Pasquale Foresi passed away last night. Chiara Lubich considered him the first "co-founder" of the Focolare Movement, within which the Economy of Communion was born.
by Alberto Ferrucci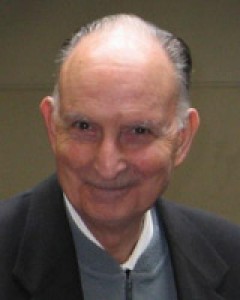 When during the bombings of World War II Chiara Lubich understood the Love of God and wanted to respond to it by consecrating her life, a group of young people started following her:  but it was not enough, the design of the charisma God gave them did not stop at the formation of a beautiful religious congregation in the city of Trento.
So God made her meet Igino Giordani, a prominent scholar of the Fathers of the Church, Catholic writer friend of popes, deputy to the Constituent Assembly of Italy: he was the first to realize as a scholar of the history of the Church the epochal Charisma that God had entrusted to her; later Chiara met Pasquale Foresi, a restless youth of great intelligence and culture, preparing for priesthood, feeling the great need for renewal of the Church.
Igino Giordani, whom Chiara called "Foco" to describe his spiritual personality, thanks to his ecclesiastical culture and personal relationships with the popes, was providential to protect the nascent Focolare Movement from a pre-conciliar atmosphere and the smoke of heresy because of its original and innovative features; in Pasquale Foresi, however, Chiara noticed a charisma that resonated with her own, so much so that she gave him the name "Chiaretto":  and she also foresaw that he would be the main architect of its realization in the Church and in civil society.
The Focolare Movement, now present in over 180 countries with millions of members, houses, facilities, little towns, publishing houses and mass lay movements for youth and adults, an actively participant in dialogue, and also in contemporary culture, having a voice also in the United Nations, has developed thanks to the intuitions of the Spirit born again and again from the relationship of unity between these three persons; not least, the economy of communion, born in Brazil by the inspiration of Chiara but with the implementing contribution of Chiaretto.
Now that Chiaretto has also left us for heaven, he is surely having a great celebration together with Chiara, Foco and many close friends who had already preceded him: all we have to do is thank them, asking them to accompany us to continue our journey in unity, just like they did.
For a short biography of Don Pasquale Foresi see also Don Foresi ha raggiunto Chiara (Città nuova online - in Italian) and Thank you Fr Foresi (Focolare.org - in English)