Two important events for the training of the young generations in the EoC were officially opened today: the first EoC Summer School taking place in the US and the EoC Start Lab 2017 in Cameroon
by Antonella Ferrucci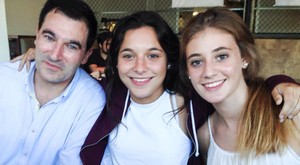 They will surely find the way to connect, despite the difficulty of the time difference (7 hours) because it is just too interesting to have such a coincidence of dates and so the possibility to talk together. We are talking about the two major EoC events taking place from 20 June (today) at two little towns of the Focolare Movement: the Mariapolis Luminosa in the USA (Hyde Park, NY) and the little town of Fontem in Cameroon.
In the USA, at Hyde Park, the Summer School precedes the usual annual meeting of the North American EoC Association (including Canada, too, in addition to the US) where representatives from Mexico will also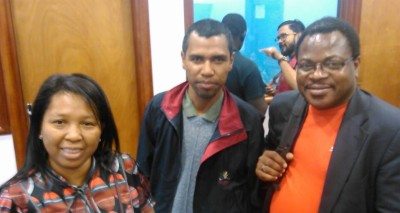 join in, in a global event entitled: "Building an Economy of Communion. A New Vision for the Economy and Business". The Summer School is running with 24 participants, and there are about fifty people who registered for the annual meeting of the Association. The school's programme will offer a deeper understanding of the EoC project as well as group work and testimonies. North American EoC entrepreneurs are fully involved in the programme , but there will also be a testimony about poverty offered by Filipino entrepreneur Teresa Ganzon, CEO of Bangko Kabajan, with specific experience in microcredit.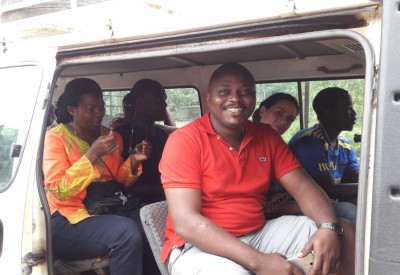 In Fontem, Cameroon, 56 people will participate at the EoC Start up Lab 2017: There will be 28 business projects as the protagonists of the incubation lab of the Economy of Communion, running for the first time on the African continent. Participants will be accompanied by an international team of entrepreneurs and senior professionals to develop start-ups. Mentors came from the Democratic Republic of the Congo, Ivory Coast, Uganda, Burkina Faso, Benin, Togo, Cameroon, Austria and Italy and they all have accepted this challenge with great generosity and availability. The African Hubs of the EoC-IIN, and especially that of Cameroon, have taken the lead in organizing the event along with the staff of EoC-IIN and the International Commission of the EoC. The young entrepreneurs attending come from Cameroon, Nigeria, Burkina Faso, Congo, Uganda, Madagascar and Angola and are all in Fontem now, after long and adventurous journeys (just imagine that Fontem can be reached from Duala in 4 hours through the jungle). There are great expectations and the joy of finally meeting there, after months of preparation, to concretely build a future of hope together.
We wish you all a productive and fruitful meeting!