#Eoc-iin: For a new generation of companies with a spirit of communion in Africa
by Maria Florencia Locascio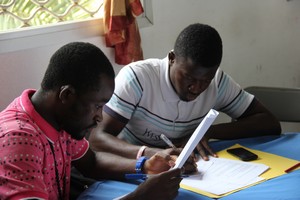 The EoC StartUp Lab 2017 will take place from 19 to 24 June: 40 entrepreneurial projects from 10 African states, selected to participate at the incubation laboratory of the Economy of Communion. The projects were chosen from among more than 60, based on their social impact and the style of communion that distinguishes them. The EoC StartUp Lab will take place in the heart of the Cameroon jungle at the Little Town of the Focolare Movement in Fontem, a small village animated by the spirit of communion: a stimulating environment for thinking about a new economy.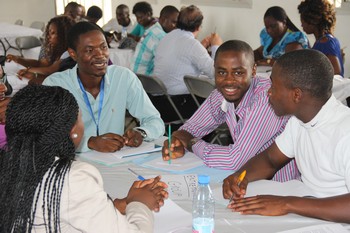 An international team of entrepreneurs and senior professionals will be there to accompany participants in developing the startups. Mentors will come from the Democratic Republic of the Congo, Nigeria, Ivory Coast, Uganda, Burundi, Burkina Faso, Cameroon, France, Belgium, Austria and Italy and they all have accepted this challenge with great generosity and availability. The African EoC-IIN Hubs, and especially that of Cameroon, have taken the leading role in organizing the event.
The idea of the week for project incubation was born in Nairobi, during the 2015 International Assembly of the EoC. The young participants of the Summer School taking place before the International Congress had shared their "dreams" and ideas for creating companies with the first generation of entrepreneurs present. There was such great energy, ability and motivation in those young people that was definitely to be supported. So a proposal was made for an intensive incubation activity to be carried out on their projects in 2017; meanwhile, they would be accompanied by the local EoC commissions and some entrepreneurs from other countries who offered their availability.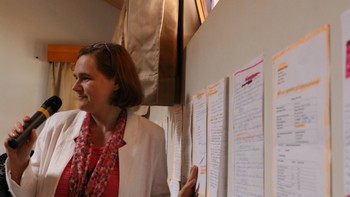 Two years later, to our with great joy, we found that 16 of the 40 projects selected for the StartUp Lab 2017 came from the participants of that 2015 EoC school in Kenya and that 13 of them were no longer just ideas, but actual productive activities that had already begun.
It is now possible to make a concrete contribution for this activity and become the sponsor of a selected project. If you, too, wish to do so, please register at This email address is being protected from spambots. You need JavaScript enabled to view it.