The 2nd day of the Congress was focused on "Globalization's Benefits and Challenges for Asia"
by Jose Aranas
Tagaytay City, Philippines—Economy of Communion's Pan-Asian Congress 2016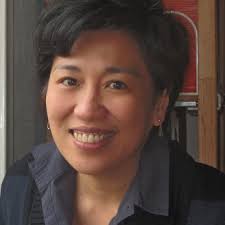 welcomed even more participants on its second day themed Globalization's Benefits and Challenges for Asia. After an incisive recap of the previous day's thoughts and learnings, Dr. Anette Pelksman-Balaoing of Erasmus University Rotterdam, Netherlands talked about "Globalized Asia: New Opportunities for Solidarity," stressing mainly that solidarity is key to unlocking the potentials of Asian societies and how rediscovering their ideals and rich heritage can change the face of globalization towards more life-valuing economics.
Next came a provocatively on-point discourse on "EOC Amidst the Challenges Today" by Dr. Lorna Gold, Trocaire's Head of Policy and Advocacy in Ireland, undertaking the pressing issues we face with globalization such as climate change and social inequality. As a forum participant's matter-of-fact summary put it: "No environment = no people = no economy. So what is the point [of making too much profit?]" while another pondered that the ideal of an economy for all appreciates and draw strength from the completeness of who we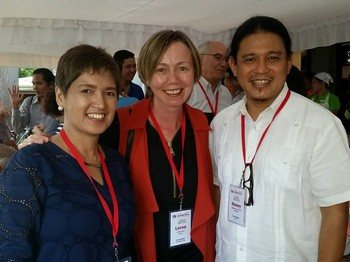 are in relation to ecology, making way for a communion not only of people but of nature's other members as well.
After the expert talks, representatives from different sectors shared their feedbacks. Civil societies' Aubrey Perez appreciated the importance of localizing (efforts, information, approaches, etc…) in attacking the problem of climate change. She emphasized how each of us stakeholder can contribute to the solution by starting with ourselves, where we are, and in what we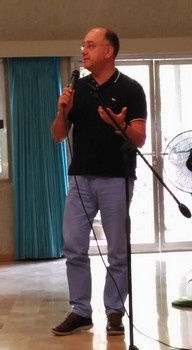 do, even in the simplest lifestyle changes such as saying no to compulsive buying or rethinking our food and fuel choices. There were reactors too from the academe, youth, and business sectors who pointed out the need for change in mind set, not only of the consumers but of also of the producers, in order improve present natural and conditions and save the future.
The Open Forum was an interesting exchange of both philosophical and practical inquiries and ideas. Dr. Gold pointed out how the environmental crises we are facing is revolutionizing people and how that in itself is an opportunity we must seize. Meanwhile, on the academe's primarily teaching new world economic models, Dr. Luigino Bruni, Head of the International Commission for EOC and an academician himself, stressed the importance of diversifying education through enculturation in respective economies and societies. "Diversity is wealth," he concluded, underlining the need for economic pluralism.
There were also video introductions of EOC enterprises Kalayaan and Bangko Kabayan and a quiz game designed to survey the different ways we see poverty, the poor, and helping them out.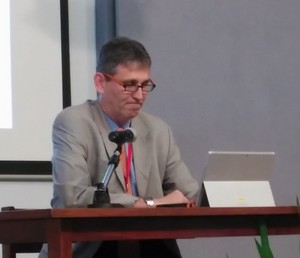 After that, Dr. Luca Crivelli, University of Applied Sciences and Arts of Southern Switzerland talked about Development and Poverty in the EOC, a grounded discussion on several topics such as the paradox of happiness and economy and the different types/definitions of poverty. Reactor Dr. Christina Liamzon of the academe expressed her appreciation for the enlightening way the topic was threshed out but also noted that in the ongoing world discourse about poverty, with all its technical definitions and models, what is glaringly missing is communion.
The day's activities winded up with breakout sessions wherein impressions on the last two days as well as ideas on how to concretely bring ahead EOC were shared.
More than just an academic gathering, the EOC congress, as Dr. Crivelli described it, is a family encounter.

See photogallery