Naked Questions/6 - Joy should be learnt (and re-learnt) by living the life we have
by Luigino Bruni
published in Avvenire on 13/12/2015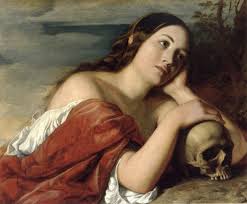 "Here is the grandest sequence of infinitive verbs of all literature. When we are under a relentless force and urgency in our actions, when good or bad things impose and overlap themselves and one is fully absorbed by the world, then there is no other way to name our actions except for an infinitive verb."
Erri de Luca, Kohèlet
"For everything there is a season, and a time for every matter under heaven: a time to be born, and a time to die; a time to plant, and a time to pluck up what is planted; a time to kill, and a time to heal; a time to break down, and a time to build up; a time to weep, and a time to laugh; a time to mourn, and a time to dance; a time to cast away stones, and a time to gather stones together; a time to embrace, and a time to refrain from embracing; a time to seek, and a time to lose; a time to keep, and a time to cast away; a time to tear, and a time to sew; a time to keep silence, and a time to speak; a time to love, and a time to hate; a time for war, and a time for peace." (Ecclesiastes 3,1-8) And we should stop here, in front of so much strength and beauty that come to us as a breeze after crossing the painful area of the hebel, of vanitas with Qoheleth.
We got to the heart of the Book of Ecclesiastes, and to one of the most beautiful pages of the Bible. Although the word dominating this poem by Qoheleth is time as a favourable time - in Hebrew it is 'et: point, now, moment, kairos- it is not a philosophical reflection on time. He does not talk to the Greek philosophers of his world. His horizon is that of the Bible and that of wisdom. Continuing his research Qoheleth now discovers that 'under the sun' there is an order, a law imprinted in nature and in human actions by the creator. Having travelled through the ocean of vanity, he finally reaches land. The smoke is halted by the spectacle of the rhythm of life and human action. This order, finally, appears to him a non-vanity.
In ancient cultures, when a sage observed the rhythm of life and its seasons, human events, the laws of the trades, the causes of suffering and joy, he felt the presence of wisdom beneath things. He saw actions produce bad fruit because they were taken at the wrong time, births and deaths follow an intrinsic and non-arbitrary command. He remained enchanted by how everything had its place, amazed by the rationality of life, captured by the sense - meaning and direction - of the works and days. The law of life exists, and the harmony of the symphony of the earth can be heard only by tuning in to its own rhythms.
Reaching the bottom of his disappointment at the lack of a true sense in all labours under the sun, the song of Qoheleth has its first turning point here. That ancient wise man looks at the world and the succession of human actions and discovers a truth. He also feels that things are good and beautiful: "What gain has the worker from his toil? I have seen the business that God has given to the children of man to be busy with. He has made everything beautiful in its time." (3,9-11). He made everything beautiful 'in its time', in the right moment.
Our actions have a point at which they are beautiful, a season in which they shine. To realise this we must look at them in their time, in their right moment. When things appear ugly and not good maybe we're just out of time: we are eating fruits that are not ripe yet, we are evaluating a process that's still ongoing, we cannot wait for a vocation to be fulfilled, or we stop at Good Friday. We see a tree in its faded autumn look without waiting for the spring.
At the end of his poem on time, there is a the question: 'What gain (yitron) has the worker from his toil', and for the first time he does not respond by saying vanitas or smoke, but gives us a glimpse of a different perspective, a gain that's greater than zero, a positive difference between revenues and costs of labouring under the sun. The times mentioned in Ecclesiastes in his poem are, in fact, human times, the moments of the life and work (amal), the normal rhythm of ordinary 'affairs' under the sun. We are talking about the times of the rivers, the mating of animals and the migrations of birds. Here the good things are human things: birth, death, amassing stones, crying, building, sewing and peace. This fatigue is good: it is the labour of birth and death, is the good effort of human labour. Being born, dying, crying, working is not always beautiful: only when it is the right time for them. There are people who, like the patriarchs, die 'full of days', and there are deaths arriving in the wrong time and these are not beautiful. Work is beautiful if done in its right time. But there is also the work of slaves and servants, ancient and modern, the work that does not know its right time because the working time becomes the time of life. And so it does not generate any wise 'gain'. There are people who become beautiful if found at the right moment of their work, and others destroyed by a wrongly timed work, or a work time that never comes or has come too early and did not return anymore.
If you want to really know a person you must see them working in their right time. And when someone is not put in a position to work in the right time, he or she is prevented from expressing his or her beauty. We deprive ourselves of too much beauty by leaving young people out of our businesses, by not letting them meet work at the 'right time'. And if youth is the favourable time for work, perhaps the work of those who start late will not become as good as it could.
And it is at this point that Qoheleth inserts a most mysterious, great and much discussed sentence in his book: "Also, he (Elohim) has put eternity into man's heart, yet so that he cannot find out what God has done from the beginning to the end" (3,11). Here the Book of Ecclesiastes gives us the key to the vanitas that it has so far revealed to us. In his anthropo-theology, Elohim-God has placed principles in the world in a way that there is tension between them. Inside the Adam-man he placed olam, a mysterious and polysemic Hebrew word, which has been translated in many ways over the centuries. Olam has to do with the desire embedded in our hearts to want to own the world as a whole. Olam is the first spring of religion, science and philosophy. We see the flower blossom and we would like to know all its mystery: multiplicity explained by the individual sciences (chemistry, botany) is not enough for us. We feel a strong charm of (the notion of) one, we would like to take the whole of the blossoming in our possession. Qoheleth tells us that the entirety of times and moments are blocked away from us. The Adam does not have possession of the times of his world, he is not in control of the rhythm of life. The non-vanitas lies in recognizing it.
In the culture of his time, in the face of this barrage, the temptation of the mystery rites, magic and horoscopes was much stronger. The magicians and soothsayers have always promised to meet all the needs of olam and enter into the mystery of the times of life. And so they also promised that we would be able to control our birth and death, love and hate, tears and happiness. Today with the wizards and the soothsayers who continue to have a large and growing market, are joined by technology that promises to eliminate all barriers to satisfy our olam, handing over to us the law of birth and death, the times and the souls of the workers. Although this technology prompts Qoheleth saying: hebel, smoke, a striving after wind.
Qoheleth also combats these false solutions, and offers an unexpected way to resolve the conflict between the desire of the (entire) one and the only real chance of the fragment: "I perceived that there is nothing better for them than to be joyful and to do good as long as they live; also that everyone should eat and drink and take pleasure in all his toil—this is God's gift to man" (3,12-13). Here Qoheleth seems to deny his own statement from before, when he called vanity the pursuit of happiness in wine, sensual pleasures and wealth (ch. 2). In fact the wisdom of Ecclesiastes continues to surprise us. When he is granting the truth of non-possession of the mystery of the world, when he realizes in pain that he is not the master of things whose life fascinates and seduces him and that he cannot eat the fruit of the tree of knowledge of good and evil, the Adam can turn around, see things differently and discover the flow of life. And feel how true this gift is. Death can be defeated only by living the life we ​​have.
After suffering for years or decades for not being able to dominate reality above and under the sun, it may happen that one day we return to our working group, turn on the computer and begin to do the usual work again, feeling that the real life we ​​were looking for in the wrong place was just there, waiting for us to save us. In this fragment there was everything possible, but we could not learn it without pain. After tasting the pigs food, having felt that a spiritual quest remained unfulfilled because it was impossible to do so, a piece of bread can have the good taste of paradise. When we were able to keep walking while our ideologies of yesterday were evaporating, after giving up the untrue consolations forever, suddenly, a new zest for life can come. It is the joy after the experience of vanity, which is all different from the joy of the previous phase of illusions. It is a way of rejoicing that you can relearn. From hand to hand with the angels of youth new foods, embraces and works can flourish. A new name. This is the great miracle that keeps happening every day under the sun.
Download article in pdf