15 July is the deadline for registration for the International Summer School of Prague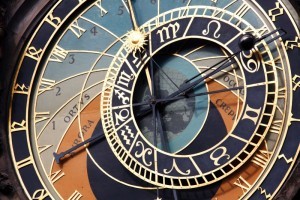 Creativity: the key word that will provide the major theme throughout the fourth edition of the EoC International Summer School. After Lisbon, Madrid and Paris, Prague is the next European capital to host the 2015 EoC Summer School from 24 to 28 August, at the Mariapolis Centre of Vinor. The school aims to train young people aged 19 to 35 who wish to understand and investigate the economy of communion, from multiple perspectives, starting from the theoretical one, and to get an experience of communion.
Although it was born in Europe, the school has always been intercontinental because of its vocation: the official language will be English. To date, registered participants come from the Philippines, Korea, Peru, Nigeria, France, Macedonia, Ukraine, Slovakia, the Czech Republic and Italy.
The instructors of the school come from the Sophia University Institute of Loppiano (Italy): the coordinator of the global EoC, Luigino Bruni (LUMSA University, Rome), Benedetto Gui (University of Padua), Vittorio Pelligra (University of Cagliari) and Anouk Grevin (University of Nantes, France). American EoC entrepreneur John Mundell will also join participants, sharing his entrepreneurial experience with them.
A foretaste of the topics of the lectures: creativity and generativity as points of departure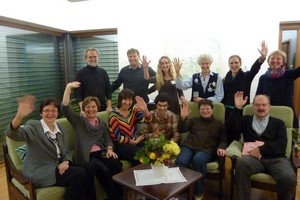 for building a new economy, and a few questions: does man really resemble the identikit of the homo oeconomicus as proposed by economic theory? And if not, what does that change in economic and business practices? How to find the strength to change the dominant beliefs and practices in a joint effort?
As part of the school, there will be apublic event in the historical centre of the city, staging a dialogue between two economists who will present some of their shared perspectives: Luigino Bruni and Tomáš Sedláček, the author of the recent book entitled "Economics of Good and Evil: The Quest for Economic Meaning from Gilgamesh to Wall Street", published by Oxford University Press.
Our experience of recent years tells us that the most important moments are always those in which we work together - the moments of the workshops on entrepreneurship, research, communication, social and creative innovation: each and every participant will be a protagonist and an actor in the first person singular. So come with and "Let's create our future", because... "it is in our hands"!
Registration is open until 15 July online here