Summer School of Economy of Communion for Young People
August 24th – 28th 2015
Let's create our future! It is in our hands!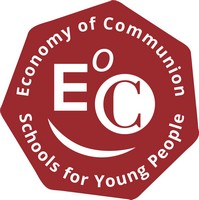 Location:
Centrum Mariapoli Prague - Vinor
Mladoboleslavská 667
CZ – 190 17  Prague 9 – Vinor
Do you feel that the world we live is not functioning well? Do you suffer of injustice you see passing the streets of this world? Do you have a burning desire to change something in the world? Do you believe that the way to do it is in communion? If your answer is yes: Come and join us! The Economy of Communion is for you.
The Summer School of the Economy of Communion in Prague is waiting for you to discover one of the most powerful and beautiful keys to a good life: creativity in communion.
Let's create our common future and better conditions in this world by starting to buildit now with those around us. The present and the future is in our hands!
The main topics to be discussed and experienced with young participants, scholars and entrepreneurs of the EoC during the mornings of the School are as follows: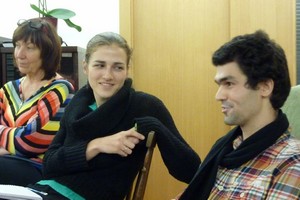 -    Is an "economy of communion" possible? Experiences from entrepreneurs of different parts of the world.
-    Is man really an "homo oeconomicus"? If not, what does it change in economics and in company practices?
-    Creativity and generativity: the key to building a new economy.
-    Examples of companies that have invented new ways of doing business.
-    The courage to challenge mainstream opinions and practices.
-    What can we do to be the change we want?
Lecturers are professors from various European universities and from the Sophia University Institute in Italy, as well as EoC entrepreneurs from all over the world.
Everyday working groups:
Late morning: Spaces of creativity – NEW!!!
Afternoon:
Entrepreneurship workshop:
Do you dream to have your own business? Do you have already a project of entrepreneurship? Would you like to work on your first or a bright new business plan? Would you like to share your ideas of how to run a business with others?  At least one "yes" to these questions will lead you to choose this working group.  Create your business project together with new friends from all over the world. The best projects can be financially supported if they are carried out.
Research workshop:
Are you a student or PhD researcher who is interested in the values of the EoC? Would you be happy to share your research with your new colleagues and university professors? If yes, come and join us in this workshop and submit a paper to present in a research session.
Communication workshop:
Would you like to communicate what is going on during the days of Summer School to the rest of the world in a new and creative way? Do you like taking pictures, making videos, writing articles, using all the social networks in order to flood the world with positive news? Let's create and communicate the good news to the world together. Choose this workshop.
Creative social innovators : NEW!!!
Are you a worker in a social field, institutions and nongovernmental sector? Are you or do you want to become an innovator working for a better society with others? Let's identify the challenges around us and create a project for better common life and make it alive in our community.
Official language: English
Promoters: International Association for an Economy of Communion.
Participants profile: Students from all disciplines interested in these topics, young entrepreneurs, scholars and professionals aged 19 – 35.
Registration fees: The price of EUR 220 includes: registration, accommodation and meals starting from dinner on August 23th through lunch August 28th and a sightseeing tour in Prague. It's possible to apply for scholarships, too.
How to get there: http://www.centrummariapoli.cz  tel.: +420 286 007 711, +420 286 007 701
Information and online application:
You can apply by filling in the online application form by 15 July 2015. The number of places is limited. Applications will be evaluated by the organizers.
For more information:
www: http://schools.edc-online.org/Prague
e-mail: This email address is being protected from spambots. You need JavaScript enabled to view it.
General information about EoC Schools in the world:
e-mail: This email address is being protected from spambots. You need JavaScript enabled to view it.