Interview with Stefano Zamagni on the occasion of the Italian EoC Convention
Giving "wings" to civil businesses and those of communion
By Antonella Ferrucci
Professor Zamagni, next week at Loppiano the awaited Italian EoC Convention will take place.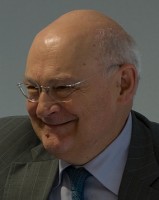 You will not be able to attend, but if you had to tell us your thoughts about this important moment for the Italian EoC, what would you say?
I would begin with two pieces of news. The first: the bishop of Rimini in his pastoral letter for the New Year, presented a few days ago, makes reference to the Economy of Communion, practically saying that the Christian form of doing economy is the Economy of Communion. The second: I just returned from Brussels where I was at the European Parliament for a conference on the pope's Encyclical, and many deputies were present.
I mentioned the EoC on that occasion, and at the end of the conference, from the contacts I made with the deputies there, I noticed a very active interest in it because they were asking for more information and because some of them showed that they already knew something about it. The topic of the EoC is becoming to common knowledge and is reaching the most varied contexts. Therefore, the first note I want to make regarding this EoC convention is the following: 20 years ago, a topic like the Economy of Communion seemed something for "the few". Today, it has entered into the economic and political lexicon. This is important because of the strategic role that culture plays in the circulation of information. A project can be beautiful, but if it doesn't circulate, it dies.
And in particular, how would you comment on the interest that the EoC proposal is arousing after the crisis underway?
Without a doubt, we've never realized as we are now the urgency for a paradigm change in the economic and political-cultural spheres. By now, people are generally aware of the fact that the current economic paradigm can no longer work. An article published on August 21 in the Sole 24 Ore by American Nobel Laureate Joseph Stiglitz is titled "Dear economists, come down to Earth". In his article, Stiglitz faces the problems of the erroneous economic paradigms that prevailed in the years leading up to the crisis, and which caused it in good part. He said that these paradigms need to be changed, because they have failed. Then he says, and I quote, 'It is arduous to change paradigm because there are too many investments in the mistaken models. As what happened with the Ptolemaics who wanted to conserve a geocentric vision of the universe, people will make heroic efforts to complicate things and refine the current vision... We need nothing less than a new paradigm, and I believe that it's within our grasp.' We also believe that a new paradigm is urgent, but to hear this said by an American Nobel Laureate has a certain effect. The true battle, in my opinion, is that of creating academic institutions that invest in new paradigms. Again, I am convinced that the intuition that Chiara had when she founded Sophia was extraordinarily important, because Sophia acts precisely in this way.
There will be many EoC entrepreneurs at the convention. What would you say especially to them? What is the role they care called to play, today, in Italy?
It is a role that I would like to link to the current reflection on welfare. Today, in fact, people are talking about a new kind of welfare which will act on two levels. The first level, the so-called LEA (essential level of assistance) must be universal and be the state's responsibility. But a decent life cannot be satisfied with the LEA, as it does not provide dental care, eye care and physical therapy. So a second level of welfare is needed, which should not be the state's responsibility. But who should run it then? I think that this is the task of civil enterprises, and the businesses of the economy of communion are a prototype of these. It should be the responsibility of entrepreneurs who act not only under the optic of profit but who also look towards universal justice and whose businesses are "organizations with ideal motivation". Let me give a concrete example by referring to the Poly-ambulatory RISANA at the Lionello Bonfanti business park of Loppiano: that is an example of "light healthcare" that covers services not covered by the first level of welfare. These services, if not managed in a certain way, will be exclusive to the upper class. If I cannot afford a dentist, my son will have crooked teeth and this will be a form of discrimination. Crooked teeth are certainly not a matter of life or death, but whoever has them will be marked with a social stigma. These services must be at the level, they need to be done well. We don't halfway fix someone's teeth just because he is poor. That is why we need wide prospects and ideal motivations to take care of this "second level". That's why, if we want this second level of welfare to become a reality, we need to "give wings" to civil enterprises that can take care of it.
And how can you "give wings"?
It's what I call closing the ring, making the Social Stock Exchange a reality, that is, opening a market of capital for civil businesses. With civil businesses I do not mean "social businesses", of which these are only a subgroup, but all of the civil businesses and businesses of communion following "ideal motives". The feasibility study done on the Social Stock Exchange is at a good point, and I think that within a couple of months it will be made public. Why is the Social Stock Exchange important? Because today, being generous and sympathetic towards your neighbor is more difficult than in the past. Think of the Good Samaritan. To take care of his neighbor, it was enough to accompany the poor battered man from where he was and give him some money. Today, that isn't the case. If a person is poor, we don't just give him or her some worn clothes, as was done until not too long ago. Good should be done well, and that requires resources. To be open to the other, we need to be equipped. This is the goal of the Social Stock Exchange, a place where civil businesses can get the capital they need under non-prohibitive conditions. Otherwise, with the market of current capital, everything is more difficult and the risk is getting strangled in it. The creation of the Social Stock Exchange, other than "giving wings" to civil businesses and those of communion, will allow people to be generous - not just the philanthropists (today only the rich can be so) but everyone, so that even those without high income can have the joy of giving.