On August 17, 2012, João Tadeu Gallo, one of the first EoC business owners in Brazil, left us, handing over to others 'the testimony' of a new way to do business.
By Ângela Pelizzon and Luiz Colella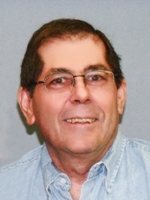 João Tadeu Gallo, EoC businessman from Ribeirão Preto-SP, left us to go to the Father's house, after three years of living his illness as an example of life, fighting against a tumor which manifested itself three times in different ways. João though, fought without ever complaining and with the certainty of victory: we have no doubts that he won the battle, and conquered Heaven. He had founded the Ferroleto Comercial in 1989, a steel tube business. His adhesion to the Economy of Communion started at its first hour in 1991. This is told us by Samantha Gallo, his daughter, and Mário Sérgio Ramos: "We assure you that nothing will change at Ferroleto. From January 2011 we had assumed responsibility for the activity and together with our collaborators we continue to make decisions with the same values he taught us during the past 23 years of business. A great thank you for all the prayers and words of encouragement we have received by many of you during this period."
In the last few years of his life his e-mails generated much life and strength for his friends and for other business owners.
Last year, the members of the EoC committee and I went to visit him at his home before the twentieth anniversary of the EoC, to interview him, with the intention of giving his testimony during the International EoC Assembly, which however, was not possible.
There will certainly be articles written about him but we will remember him always full of humour, and at the same time, very deep, courageous, honest and determined. To go into eternity has meant for him only continuing to live with the perfection of love every present 'millionth of a second.' In him, we have been able to contemplate faith lived out, transformed into strength, coherence and love of life.
He had received a phrase of Scripture from Chiara Lubich as a motto for his life and he truly lived it: "Shine like stars in the world, preserving the word of life" (Philippians 2, 15-16)