We received this experience from an entrepreneur who takes his inspiration from the EoC, and we want to publish it here for everyone
Giving Trust
By Simone Pirani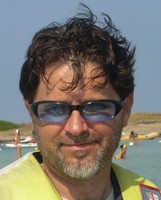 We have a business of real estate agents, with 3 full-time employees and one part-time employee. A few years ago, we began trying to apply the EoC principles in our company. Professor Zamagni said during the 2009 Summer School, "who has received, now sow!" We´re a small business, and we haven´t been affected by the crisis, so we try to apply this important indication.
In July, we found ourselves in the position to help Francesco (an invented name), a construction entrepreneur from Calabria who recently went bankrupt. After awhile, Francesco told us about the possibility of buying some of the goods from his failed business from the courts. He could give us some useful advice to do so. First, it was important to verify that Francesco was not linked to any Calabrese association "not exactly in line with the EoC". This done, we arranged the transaction and traced down the financiers and final clients of some of these goods.
During the process, in some cases, we discovered reasons to doubt Francesco´s commitment to transparency and loyalty, principles adopted by us, and it made us wonder if some of his behavior was not the fruit of untrustworthy connections. At the height of the tension, we had to decided whether or not to trust him, when there could have been all the reason to stop doing so.
One day, worried about this doubt, I was playing with the computer mouse, and I click on an email with Christmas wishes received from the EoC. It shared a thought from St. John of the Cross: "Where there is no Love, put Love, and you will find Love!"
So I thought: I WILL PUT LOVE. I decided out of Love to continue trusting, keeping a normal level of control over Francesco´s work. The doubts went away, or at least I overcame them, and we´re continuing to work with him. I know
that if this choice shows itself to be the right one, I know it will be "thanks to the Grace!" Thanks to the Grace that the Lord gave us to know, through Chiara, that if we love first, we will receive love. I ask all who read this experience to pray for our initiative, called BENI REALI (Real Goods). The good result will represent much for the development of our organization towards the EoC.
Simone Pirani Pieve di Cento (BO)