Language Learning International, an EoC English language school in Ireland: the quality of relationships has been at the centre for 28 years
by Francesca Giglio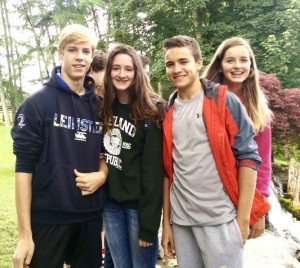 Study abroad programmes, even a full school year for high school students; Summer Schools & Mini Camps for youth groups who would like to improve their knowledge of a foreign language, mainly English in Ireland, but also some other programmes in France, Spain and Germany; dynamic and performance centred learning techniques; selected families for board and lodging who often live close to the venue of classes and for whom it is a real pleasure to host children from different countries as they consider it a cultural richness to be able to care for them together with their own children; lively cultural, social, sports, artistic entertainment programs combined with classroom hours; official recognition by accredited bodies for ELT (English Language Teaching).

That's more or less what a macro-presentation of Language Learning International would be like.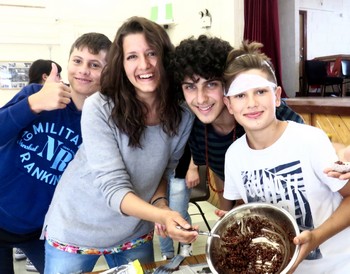 Located in a beautiful and quiet residential area, this family-run language school in Dublin distinguishes itself by not only the intense training work it does but above all by the keen attention to each other, to the quality of the relationship with the other, a welcoming atmosphere, a sensitive look at the personal characteristics of the conversation partner, their background and needs.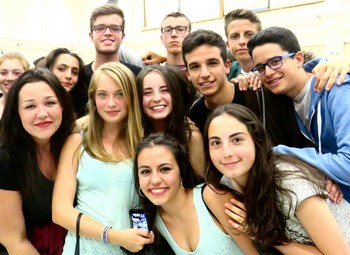 LLI has been in operation for 28 years and has over 2000 students each year. It is a sound representative of the Economy of Communion in the sector which is proved by the following three experiences, taken from among several examples attesting to the special central role given to the person.
In one of the summer camps there was a student with Asperger Syndrome. Nobody told the organizers about this before he arrived. In the host family where he was first staying they found it very difficult because they did not understand his condition so they asked for him to be moved. He was sent to another host family and the same thing happened – the family asked for him to be moved. Even though summer time is extremely busy for the company, it is their firm belief that each person deserves to be treated in a just and pleasing way. Looking for an alternative solution, an older lady was found who was happy to take the boy. As it happened by coincidence her grandson has Asperger Syndrome, too. There was a happy ending for all involved: the boy managed to make the most of his experience and returned home happy; the person responsible for the host families said later that the presence of this boy made the whole summer worthwhile.
Group courses are always a very enriching experience with a special bond and a good relationship formed between participants. The class had to prepare an oral presentation in English to be delivered individually. One boy came to Eugene Murphy, the founding teacher of the school and said that he couldn't do this because he had a stutter. Eugene spoke to another teacher and they agreed to comfort this boy by making him do his presentation in private first. Afterwards Eugene and the other teacher encouraged the boy to speak in front of the other students. He agreed. It was a very precious moment. The students stood up when he finished and clapped for a long time. Afterwards they discovered that this boy had not spoken until he was 7 years old and the idea that he would speak in front of the class was like a small miracle. His parents were also overjoyed. This is what is at the heart of the LLI experience.
A girl decided to go to Spain during her high school years. She didn't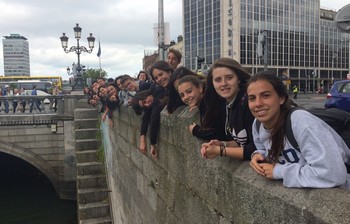 show much dedication to her studies, she was always late for school and didn't do her homework. Because of this the school in Spain decided that after Christmas she would not be allowed to return. It wasn't easy to notify her parents as they did not want to hear this because they did not agree that her daughter had done anything wrong. After consulting her team about the way to approach this family, Cathy Young, director of LLI met the parents. She said as many positive things as she could about the girl so the parents knew that, notwithstanding her obvious negative actions, the girl was very courageous to leave home and study abroad, that she had made friends at school, even in such a short time that she spent there. The situation wasn't perfectly resolved but the student, disregarded rules apart, was anyway valued in her uniqueness and probably she herself learnt from this experience to do better in future.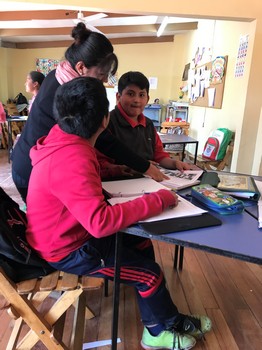 Cathy Young reports about a new project in which LLI has been involved for the past few months: "We wanted to get involved in an Economy of Communion project that had an Education focus. We read about a fantastic initiative in Bolivia on the AMU website. It is called the Unisol Foundation (Fundacion Unisol ) which works to support some of the poorest families in Cochabamba. We got in touch via e-mail have together come up with a project which will fund the purchase of new books and laptops, and refurbish and provide new tables and chairs for the classrooms and support the employment of 2 teachers".
Apart from a financial contribution there is a real exchange of experiences between LLI and the foundation in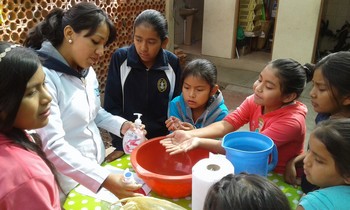 Cochabamba. An example to prove this follows:

"We want to share with you the life of our Centre Rincón de Luz. Our life is based on the trust in the providence. Last week we talked about the need of sugar and rice in our Centre and received the visit of a family that is living a very difficult health situation of one of its members with very large money expenses, but everyday has experiences of Providence. This family has a can in which they put coins as the fruit of their renunciations and communion. They saw that it was filled and decided to buy food for the Centre, they arrived with sugar, rice and oil. We felt it was a response from God that always cares for us."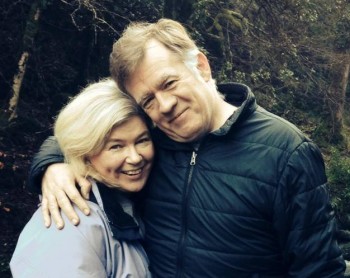 Cathy goes on to say: "This reciprocal exchange is one of the most beautiful aspects of our collaboration and helps us to live better in our own day to day working environment. We are excited about the project and are shortly launching our new website which will feature regular updates from Marco and the community in Cochabamba".

Since 1989, thousands of parents have chosen to "entrust" their children to LLI to work on their language skills and grow in terms of mutual trust, self-esteem and maturity. They are certain to give them an unforgettable life experience in a healthy and respectful multicultural environment. This might be good enough already, but there's more to it still... EoC entrepreneurs like Cathy and Eugene can be recognized by a fact: it is not enough for them to do their job well and get a fair profit. In order to feel that they have done "all their part", they also share their profit.
Contact information: This email address is being protected from spambots. You need JavaScript enabled to view it. Website : www.lli.ie