Providentially, no structural damage was caused by the fire that hit Polo Ginetta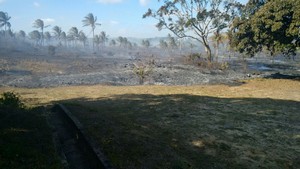 This is what Anpecom, the Brazilian EoC Association wrote to us: "We would like to inform you that last Friday Ginetta Business Park in Iguaraçu - Pernambuco was struck by fire: the fire burned 6 hectares of land, but no physical structure was damaged. We think it was providential that the facilities were not affected. Right now we are trying - with serenity - to extract something positive from this episode. We feel that we have to unite more in this experience that the business parks are living together and we want to ask what God asks of us. We ask especially for your unity and prayers that we may live this phase well."
Let's show how close all the EoC stands to Ginetta Business Park and its inhabitants: the smiling faces of those who helped to extinguish the fire really say a lot about how well an emergency like this could be lived through and overcome when communion is really a style of life.