Yesterday at the Spartaco Business Park the ultimate dream of Gonzalo Perrin was realized: the opening of "Pasticcino Brazil".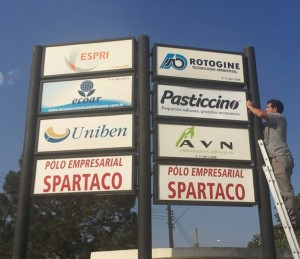 Take a look at the photos that arrived through Facebook and whatsapp last night - they speak of a dream come true! "Pasticcino Brazil" was opened yesterday by Gonzalo Perrin and its future manager Flavio Pires Toledo. It will supply the Brazilian market, and produce the famous biscuits to go with coffee which has become a great hit with Starbucks - as our readers have already been informed. In fact, those who follow us already know the young Argentinean entrepreneur Gonzalo Perrin and the story of his company Pasticcino.
Carolina Carbonell from Argentina wrote this to us tonight: "I thought about how many times Flavio Pires Toledo and Gonzalo Perrín have crossed the borders trying to realize a dream: "economically incorrect entrepreneurs", in search of communion. It's great to see them happy today. Although the Rio Olympics will start only tomorrow, today Pasticcino has won the first gold medal in Brazil."
Pasticcino, at the Argentinean Solidaridad Business Park produces 3,200,000 coffee biscuits each month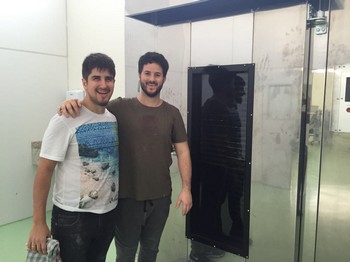 to be distributed in 25 chain stores. As a company it was founded in 2008 in Gonzalo's house, who worked in his kitchen for a few months, waiting to get the machines to start industrial production. The project to set up a branch in the Polo Spartaco, in Sao Paulo (Brazil) goes back at least to 2014. It was in the month of June, at the time of the inauguration of the expansion of the Pasticcino factory at Solidaridad Business Park that the news came about the realization of the dream "Pasticcino Brazil" being at hand: the first machines were arriving. Yesterday, on 4th August 2016, the dream came true.
Congratulations and best wishes from around the EoC world to Gonzalo and Flavio for this wonderful adventure that was born today at the Polo Spartaco!