The theoretical and practical contributions that reciprocity and gratuitousness can give to civil economy, at the presentation of the Dictionary of Civil Economy by Cittá Nuova.
The Strength of Gift
By Maria Grazia Baroni
Published on Cittanuova.it on 01/03/2010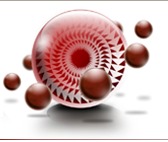 On Friday, February 26, the Dictionary of Civil Economy was presented at Holy Cross Pontifical University of Rome. This book is one of Cittá Nuova Publishers most awaited new releases for the beginning of this year. Although various people participated in the presentation, all gave different and interesting contributions from doctrinal, political and entrepreneurial stand-points.
A pressing question arose from the beginning: what can a dictionary of economy, and particularly civil economy, contribute to the current crisis? Professor Stefano Zamagni, professor of Political Economy at the University of Bologna and one of the books editors, was the one to explain the answer to us. "Civil economy arose in the 14th century," he said. "The term civitas, always linked to an inclusive vision, even in the Roman world, contains in itself an openness to reciprocity. The term should be compared to the word politics, which derives from polis and instead has the principle of exclusion at its base."
The debate, presided by Prof. Luis Romera, provost of the University, included an interesting presentation by Prof. Helen Alford. She highlighted how civil economy, arisen during the 1300s from the Franciscan school of thought, is the carrier of a new humanism, in which the market can be framed as a place open to reciprocity. This is an absolute novelty. Gratuitous action is the only component which, for its specific characteristics, is able to interact with the efficiency and the redistribution of goods as done by the state. The Honorable Savino Pezzotta, in his captivating presentation, reminded us that we cannot play for time because "the moment has arrived to risk."
One nice concrete example was shared with the experience of entrepreneur Walter Baldaccini who, in 1993, together with Reno Ortolani and two other investors, bought 100 percent of the shares of the society for which they worked, and through an operation called management buyout, they were able to save the jobs of many people during a difficult moment for the business.
We would also like to point out the presentation by Maria Gabriella Baldarelli, part of the editorial committee of the Dictionary, and Andrea Olivero, National President of ACLI (Christian Associations of Italian Workers) and spokesperson for the Third Sector, who recognized the value of this Dictionary as "an cultural instrument for the presence of "link" value which has never been experienced before." This is a kind of reciprocity, then, that can respond to the needs of our times, a way that makes us experience how to actively be new people in civil society and in the economy.