Students, workers and entrepreneurs of the EoC together with the
Italian EoC Commissions and the Lionello Bonfanti Business Park, promote the workshop entitled:
"Planning Labor and Building the Future"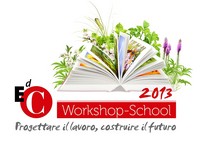 September 18-20 2013
Polo Lionello Bonfanti
Loc. Burchio snc
50064 Incisa in Val d'Arno (Florence)
The workshop wishes to help young people in the pursuit of their profession. It will inspire them to carry out their working lives with passion as employees and entrepreneurs moved by the logic of the Economy of Communion.
During the two and a half day's program, participants receive input on the rules and possibilities of the work market - freelancing, employment, cooperatives, entrepreneurship. Workers from the social and civil economy market (i.e., SMEs, cooperatives, social enterprises, etc.) will lead the activities.
What inspired this workshop?
Youth unemployment and its social and economic serious consequences inspired this initiative. In this program the youth will get to know passionate and positive professionals from various backgrounds. Learning from their carriers they will seek professional pathways toward facing the crisis successfully. Speakers will encourage them to think big and plan a bright future. The youth must see this labor crisis a springboard for growth to carry out brilliant carriers.
The goal
The organizers wish to offer an open discussion possibility among people with different ideas, professions and life experiences. They want to motivate participants and promote enduring relationships.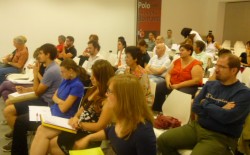 What is the program?
A few plenary sessions will approach the following questions: "what can I do?", "what is my trade?", "Should I look for employment or create jobs?", "Am I a good team worker?", "How can communion tackle crises?". Various workshops will then try to answer "How can I do it?". The activities wish to promote mutual sharing on business visions among participants and the speakers, who are professionals from the main fields of the economy. Speakers will be available at any time to talk to participants, answer their questions and enlighten their perplexities regarding entrepreneurship and labor.
The inauguration of the Civil Economy School will conclude the workshop.
Registration limit: 60 participants.
Enrollment
Registration due date: September 5, 2013. Fill in the registration form and send it to the administrative office of the Lionello Bonfanti Business Park by fax (+39 055-8330444) or e-mail (This email address is being protected from spambots. You need JavaScript enabled to view it.).
For further information: This email address is being protected from spambots. You need JavaScript enabled to view it.