The Art of Managing Crises in Organizations with Ideal Motives
By Alessandra Smerilli
From "Economy of Communion - a new culture" N.30 - December 2009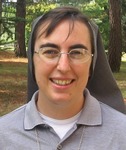 Instrinsic movtivations are very important in civil life and also in economic life and organizations. If there exists, however, a place in which gratuitousness plays a special role, it´s that of "organizations with ideal motives" (OMI), an expression used today to indicate organizations – associations, NGOs, charitable organizations, businesses of the economy of communion, etc. – in which the inspiring motive (or what has inspired their constitutions) is neither primarily profit nor exclusively instrumental elements, but rather an ideal motive, a mission or a "vocation" that, in various ways, arises from the instrinsic motivations of its promoters.
The businesses of the Economy of Communion (EoC) can also be defined as OMIs. In fact, they represent an ideal-type, given the key role ideality plays in their identity.
The main objective of every OMS is that of self-evolving and growing without losing the identity linked to the survival of that very OMI over the long-run.
If, on one hand, an organization "cannot survive if it does not tend to develop, which is always qualitative, but also very often dimensional...without straining towards norm development, there is not stability but regression" (Molteni 2009, pg. 72). On the other hand, development must be reconciled with fidelity to the ideal mission.
Whoever operates in the field of social economy or works in organizations characterized by a mission that goes beyond profits, knows perfectly that, in such organizations, success and harmonious growth mainly depend on a limited number of key people (often some among the organization´s founders) who are instrinsically motivated.
These people influence the culture of the organization directly and indirectly through their behavior, an influence which is limited by other less-motivated members. If some of these key figures leave the organization (for example, because new management does not reflect the founding ideals), accumulative effects often show up and, at the same time, a process of deterioration within the organization may begin.
What happens in an OMI when conflicts arise between the intrinsically or ideally motivated members and other members interested more in market incentives?
In these crucial moments, the intrinsically motivated people, that is, those who are more interested in the mission of the organzation, may begin to abandon the organizaiton when they perceive that their protests (voices) are ignored. This is an abandonment that can cause the OMI to plummet into a fatal trap.
Attentive management knows how to recognize who is making the protest - and therefore distinguish between protests that are potentially constructive to the organization from those which do not have the same potential – and manage these two types in essentially different ways. A crisis can come about just by not being able to understand which type of protest is emerging within an OMI – not listening to "good" protests and dedicating time and energy to listening to "bad" and destructive ones.
Partcipative governance that makes room for "good" protests in the people who are instrincally motivated gives them hope in reviving the ideal quality that is diminishing or is being lost. If, in fact, a protester foresees real possibility for improvement in quality, he may decide to stay, and when he does this, his protest is transformed into "loyalty". Loyalty, however, is very demanding on the organization because it implies the hope that petitions will be listened to. If this hope lacks, then leaving the organization may be his only alternative, with the consequences we´ve already spoken about.
The remarks which this writing has tried to address regard human motivations as a type of wealth, as a measure of the civilty of every human organization and of every community.
Crises of all types tend to reduce this wealth, and cause a degree of liberty to be lost. Crises become unsustainable when they destroy the symbolic and identifying capital of organizations – capital which, especially in OMIs, cannot be offered through facilitated loans or state subsidies. Hopefully, these considerations at least offer some good reasons and arguments for not losing this wealth and this liberty.
This article is based on an article written by Luigino Bruni, soon to be published in the magazine Impresa Sociale.
Also, even though a shared definition of OMIs does not exist in literature, they are generally identified as religious organizations and organizations with strong spiritual identities.