The EoC Culture in Brazil
By Andréa Cruz
From "Economy of Communion - a new culture" N. 30 - December 2009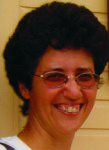 How can this article attempt to talk about the EoC culture in Brazil? Because, broadly speaking, everything is culture: be it the real life of the project, that is, the businesses with an entire network of relationships that surge from the life of the organizations; the communion with those in economic need; and, naturally, cultural production - studies that look at the manifold theoretical approaches developed by classic and contemporary thinkers in various disciplines, and which then dialogue with these.
In this brief article, I´ll try to talk about this last kind of culture. First of all, an important note: you cannot talk about only one Brazil, because Brazil contains many "Brazils" in itself. What this article will focus on is that Brazil seen through the eyes of the "Filadélfía" Center of Studies, Research and Documentation, which is located in Mariapolis Ginetta, in Vargem Grande Paulista, State of Sao Paulo.
One of this center´s functions is supporting researchers interested in the EoC and giving them all the information they need. From 1992-2008, 139 academic works in 25 disciplines began there. They include research in Business Administration, Economy, Law, Sociology, Theology, Psychology, Philosophy, and many others.
What do all these fields of knowledge have to do with the EoC? It´s the fact that the EoC is based on a culture, a way of understanding, perceiving and behaving in the world. It has it´s own particular relationships, interpersonal and with the environment, in all the dimensions of human and social living.
What, then, are the expectations and challenges of the EoC in Brazil today? Well, already for a few years, a group of professors has been formed and has taken interest in bringing ahead a more systematic and continuous study on the EoC. This is a result of the work already done all over Brazil. They try to build relationships of collaboration within the group, and their hope is to establish dialogue with the academic community and with other groups that have the goal of "humanizing the economy".
This is also why an electronic scientific journal on the EoC is being launched. It´s called REDEC and is now in the phase of collecting articles for the first issue. REDEC will be published twice a year and is open to the participation and contribution of scholars from all over the world.
The journal is enriched by it´s multi-disciplinary editorial board. The editor is Prof. Roberto Cintra Martins (Production Engineering and Human Sciences) and the vice-editor is Prof. Mauricio Serafim (Administration); the other members of the board are professors Luiz Antonio Brandalise (Accounting), Cláudia Herrero (Economy), Heloisa Borges Quaresma (Production Engineering), Graça Rocha (Economist), Marcos Mucheroni (Electrical Engineering with a masters in Computer Science), Kelen Leite (Sociology), Andréa Cruz (Journalist and coordinator of the Filadélfia Center) and Benedetto Gui (Economist).
A group of collaborators also supports the advisory board and includes: Carlos Aurélio Mota de Souza (Law), Licia Paglione (Sociology) and Sandra Ferreira Ribeiro (Sociology). Articles can be sent to: This email address is being protected from spambots. You need JavaScript enabled to view it., addressed to Prof. Roberto Cintra, and written in Portuguese, Italian or English.