Pathways of culture and organizational structure in EoC businesses
The North Star of an EoC Business
By Guiseppe Argiolas
From "Economy of Communion - a new culture" N. 30 - December 2009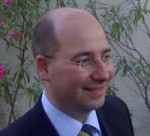 If we take into consideration the evolution of management theories, what clearly emerges is how much their theoretical construction and operative practice were and are influenced by a very precise cultural perspective.  If a dominant "managerial model" has emerged in every historial period, there have also been exceptions which proposed innovative and in some ways alternative solutions.
The historical context in which we live, precisely because it is characterized by a profoundly critical situation, can be a priviledged moment to question the current dominating model, or more specifically, it can be a moment for authentic research of that which the business can and should be in its relationships with all persons and organizations which are in some way linked to it.
In fact, the crisis our economy is going through is deeper than those seen in the past because it is cultural, social and relational in nature. The difficulty in finding adequate answers to it originates in the very crisis of Western culture, which contains deep questions of meaning. This is why, today more than ever, management must know how to take into consideration the basic question of how people work in organizations. It is necessary to find concrete procedures to reaching this objective, projecting ourselves towards success on various levels, and in which the person and his relationships are placed at the center of a business´s behavior, internalizing a management style that places relationships at the vertex of how one works.
From the operational practices typical of businesses and organizations animated by the culture of communion, which characterizes the EoC, there emerges various elements (aspects, pillars and instruments) that, correlated in a systematic way, make up a management model for businesses of communion.
In fact, if communion can be lived on all levels and in all aspects and expressions of a business´s being 1, it becomes evident that in order to fully reach this it would be necessary to base relationships on dialogue, trust and reciprocity, those out-and-out pillars of the EoC managerial construction.
However, this is not built once and for all. The importance of activating instruments like the Pact on the Business Mission, communion of experiences, the truth and the colloquial, are considered full-fledged facilitating processes that make communion the "North Star" that directs and manages the business.
A business of communion shows itself to be coherent as such if it is able to put person-centeredness and the common good at the heart of its actions, of its way of being. This choice, which can be take form through a number of meanings and expressions, should aim at the quality of the relationships that the business developes internally and externally, with the environment in which it is situated and in the wider, more global environment, of which it feels a part.
In this way, the business will give its actions a role that goes well beyond that of simply being a business. It will take on a wider meaning, mission, or better, it will answer fully to the communitarian vocation that directly originates from its very nature and offers a concrete and visible contribution to the spreading of the culture of communion on the planetary scale, and with this a new way of being a business.
1 Cfr. The new guidelines for running an Econom of Communion business, from Economy of Communion, a new culture, n. 28/December 2008, Città Nuova, Rome.