"Give"
From "Economia di Comunione - una cultura nuova"  n.29 - September 2009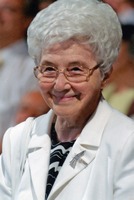 «"Culture of giving"… Are these words not perhaps the antidote to that "culture of having" and possessing so dominant today, precisely in economy? Yes, certainly.
These words – the culture of giving – stand for that characteristic culture which our Movement brings and spreads in the world: the culture of love ».
«Give, give - put "giving" into practice. Make the culture of giving arise and grow. Give whatever we have extra, or even what is necessary if that´s what our heart suggests. Give to who doesn´t have, knowing that this way of using our things produces immeasurable interest, because our giving opens God´s hands. And he, in His providence, fills us over abundantly so that we can continue to give and receive again, and, in this way, be able to meet the immense needs of many».
«The cause of the Economy of Communion does not demand that we love only the needy, but everyone, because this is required by the spirituality of unity. Therefore, it wants us to love all those who are involved in the business. Let's give always, let's give a smile, understanding and forgiveness; let's listen; let's give our intelligence, our will and availability; let's give our experiences and capabilities. Giving: let this be the word that gives us no respite».
Chiara Lubich
Chiara Lubich, "Four Essential Aspects of the Economy of Communion", speech at the "Ten Years of EOC" convention, Castel Gandolfo (Rome), April 2001